Description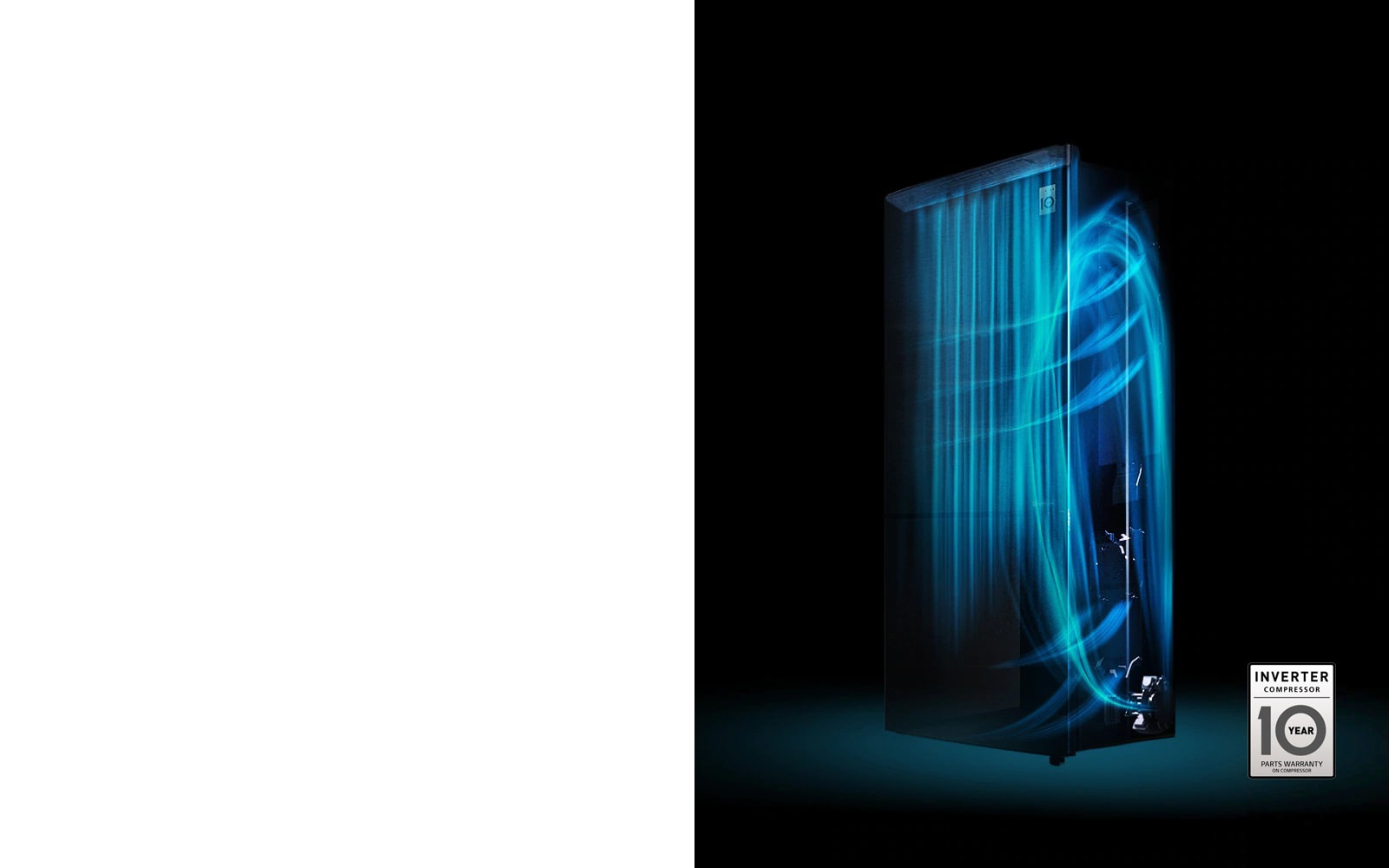 Inverter Technology
Efficient Energy Saving
Thanks to LG's Inverter Technology, ensuring market leading efficiency by using less components than conventional compressors. Hence, Inverter Technology has less friction points, making less noise.

*Two (2) years warranty on parts and labor.
*Ten (10) years warranty for inverter compressor part only; Labor is chargeable to customer after two (2) years from purchase.
Moist Balance Crisper™
Moist Balance Crisper™ can make an optimum moisture level in vegetable drawers and keep your vegetables longer and fresher.
Tempered Glass Shelves
Tempered glasses are strong enough to hold your heavy items up to 150kg.

* Based on glass shelves robustness test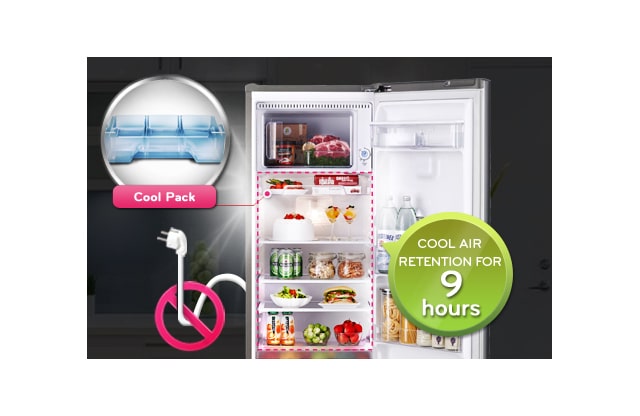 Evercool™(Optional)
EverCool feature retains cool air for 9 hours
in fridge section during power cut.
Big Vegetable box
Extended vegetable box provides approximately 15.9L of storage. Big size veggie box saves your trips to the market.
Large Capacity
Thanks to high density insulation technology, LG can make more usable space with same exterior size. You can store more and enjoy more with LG's refrigerator.
Semi Auto Defrost
Just press the defrosting button! Then defrosting starts. You will find a clean refrigerator after 2 hours. Hassle free to remove ice from inside of the refrigerator.
Design
New design of refrigerator is luxurious and ergonomic! Therefore, customers would be able to conveniently grab the pocket handle.
DIMENSIONS
SUMMARY
CAPACITY  7.0 cu Ft
DIMENSION (W X H X D)  525 x 1295 x 555 mm
KEY FEATURE  Smart Inverter Compressor
KEY FEATURE  Bigger Vegetable Box
BASIC SPECIFICATION
TYPE  Single Door

CAPACITY  7.0 cu. Ft
DIMENSION  525 x 1295 x 555 mm
COLOR  Platinum Silver
PRODUCT SPECIFICATIONS
Volume Capacity  7.0 cu.ft
Liters  195L (Freezer 26L Ref 169L) 199L Gross
Rated Input  000 watts
Refrigerant  R600a
EEF  000
Dimension  525*1295*555 (W*H*D)
Door  Platinum VCM
Defrosting Type  Semi-automatic
Here at Affordahome, we believe that every Filipino deserves a beautiful home. Because we understand that every home has different needs, we create innovative, multi-functional furniture and space-saving solutions that are suitable for every setting.Our commitment to provide only the best and on-trend products at the most affordable cost have made us the top supplier to the biggest malls and leading department stores in the country. Build your dream home with Affordahome!