Description
Quick Defrost
The Quick Defrost function defrosts food rapidly and evenly. Its automatic defrost algorithm calculates the correct defrosting time for 5 common food types, so it takes much less time to prepare ingredients.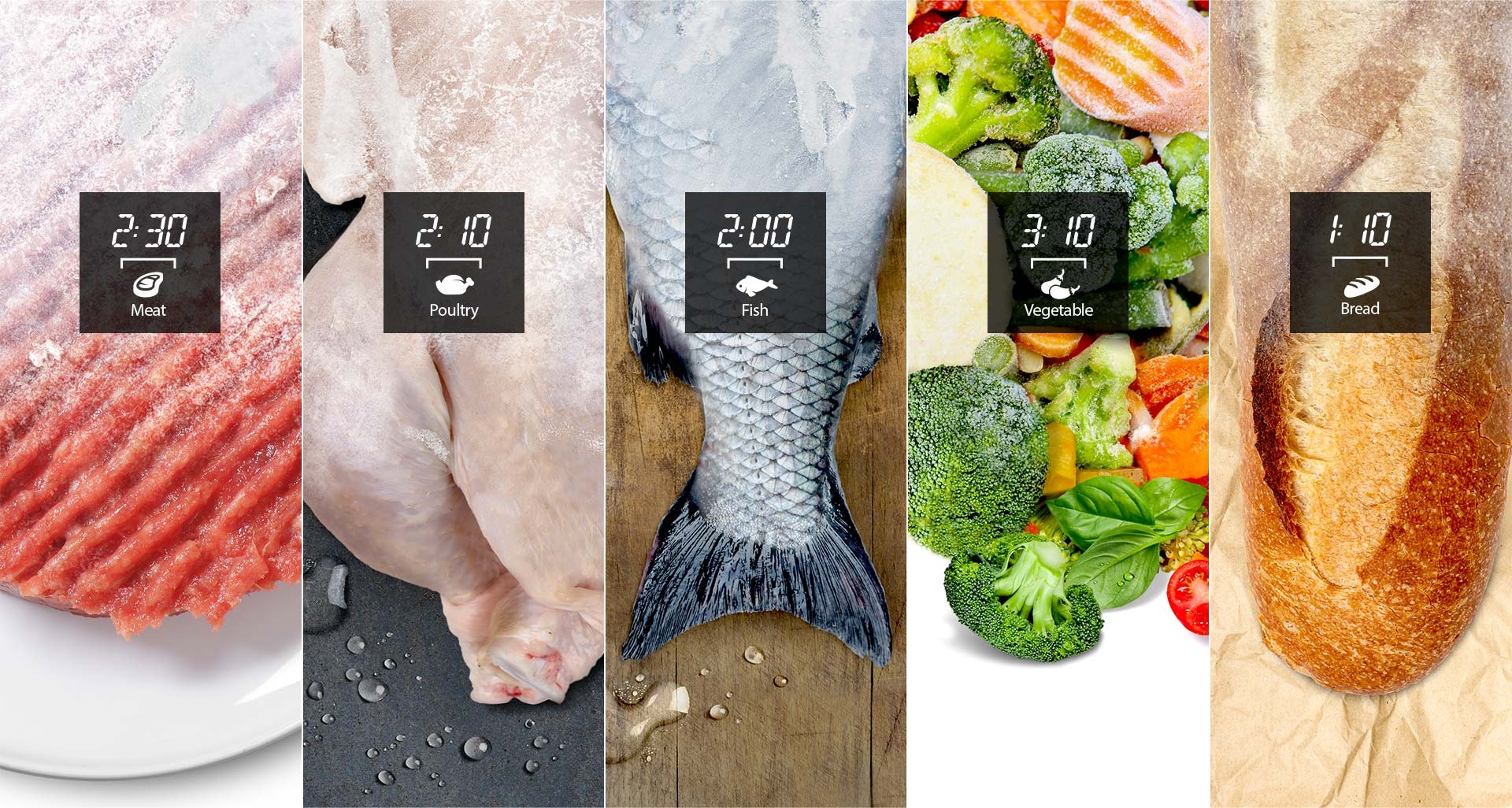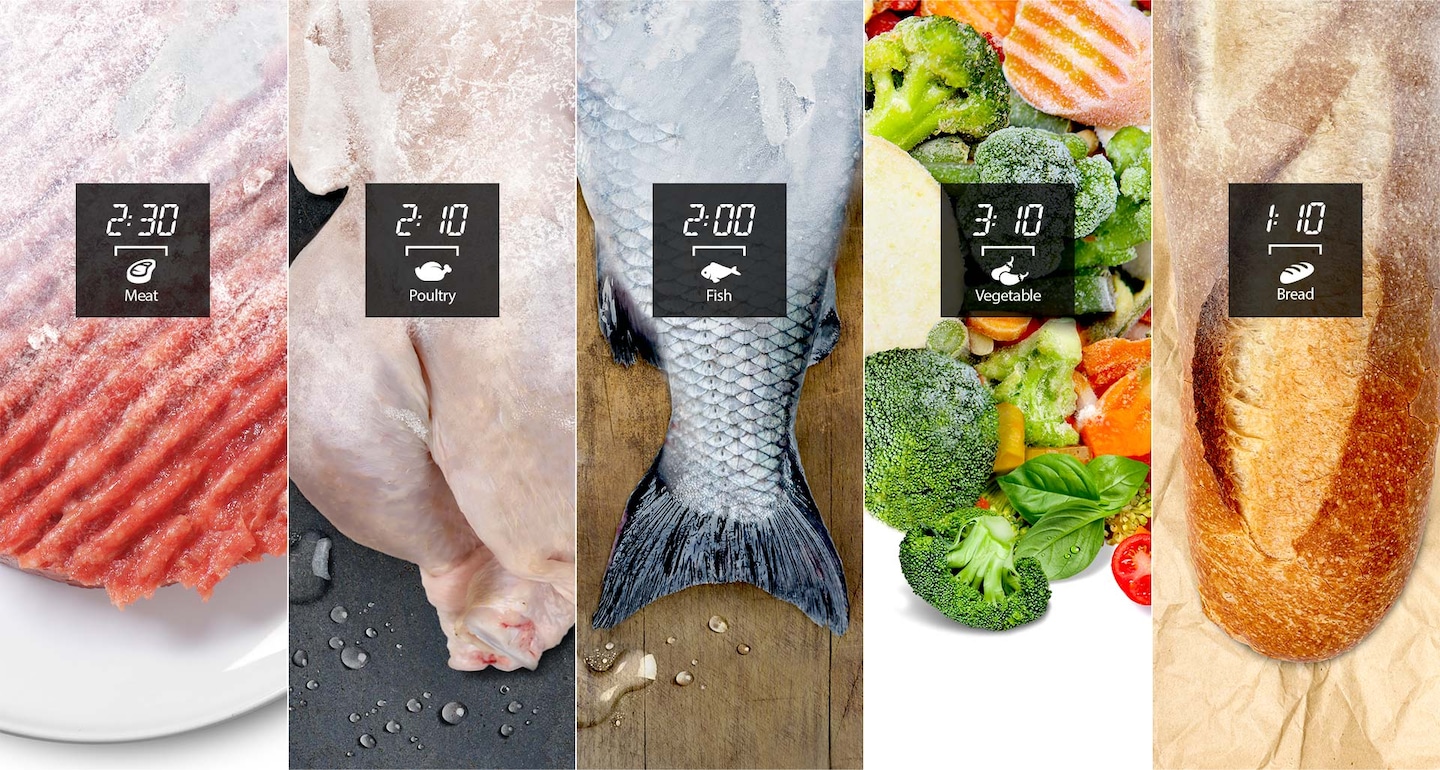 CERAMIC INSIDE™
The durable CERAMIC INSIDE™ is easy to keep clean and scratch-free. Its smooth surface can be cleaned without scrubbing and won't discolor over time. It's also highly rust and scratch-resistant, so it lasts longer.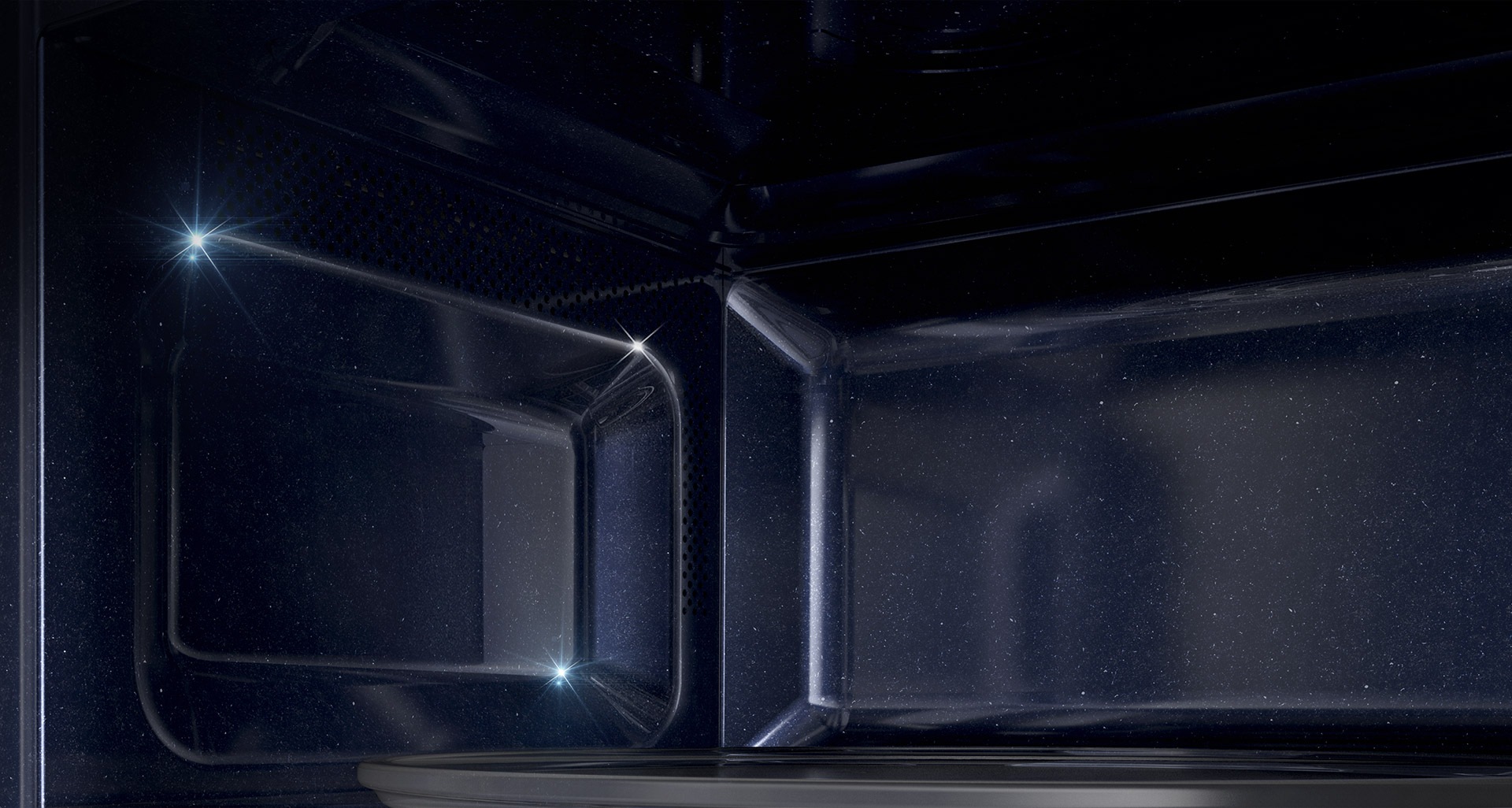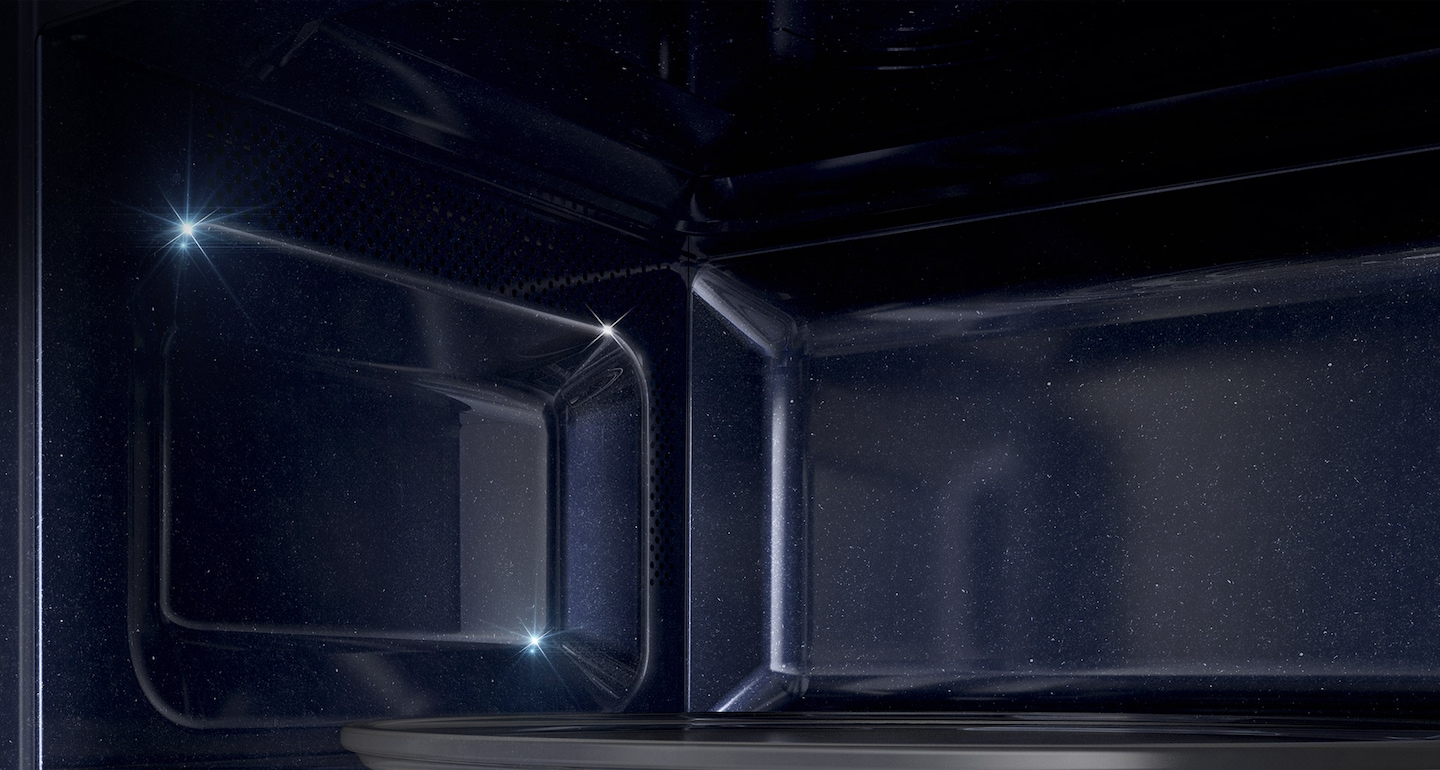 Local Recipe
Satisfy your cravings for a taste of traditional home cooking using a wide variety of pre-programmed local recipes. You can create any of the dishes with the simple touch of a button, saving time on preparing meals.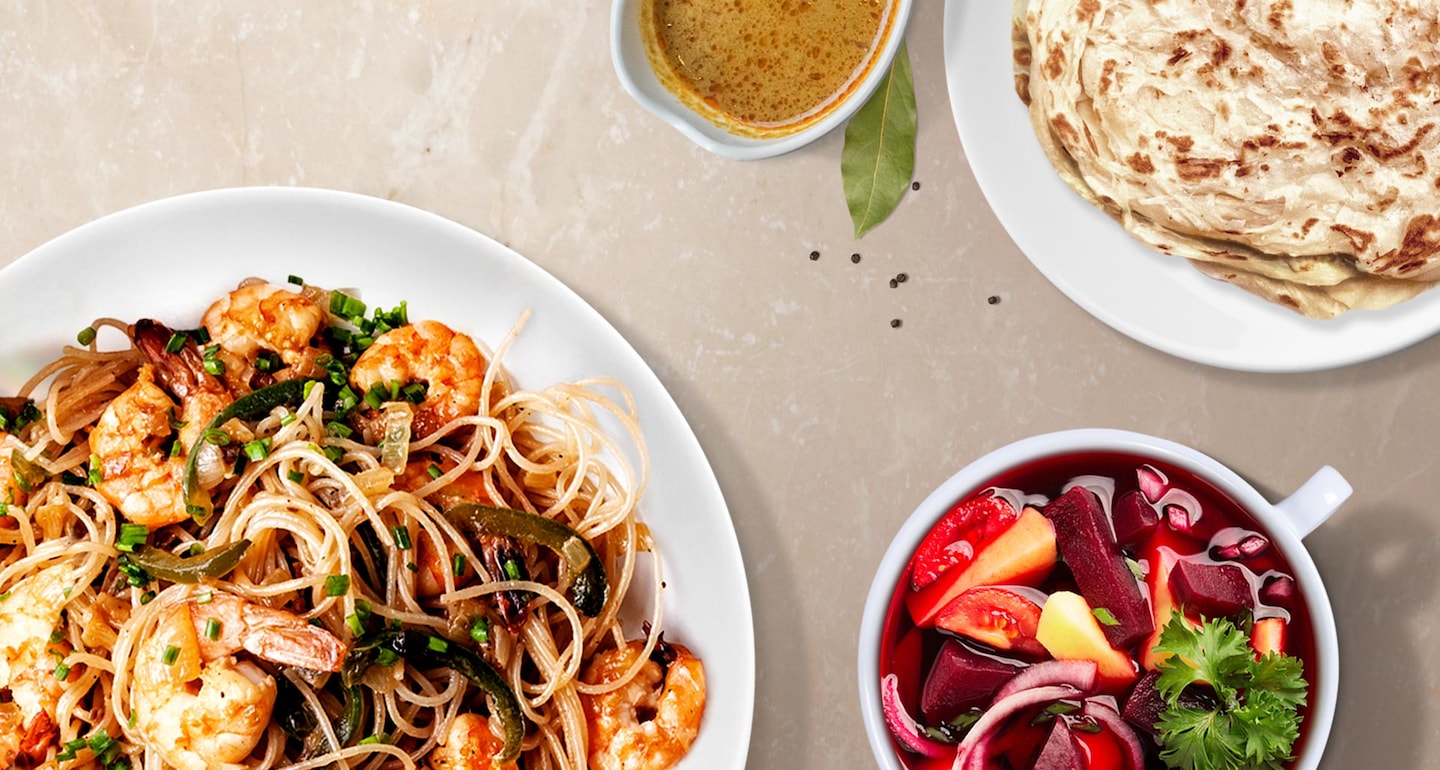 ECO Mode
ECO Mode significantly reduces energy consumption with the industry's lowest standby power. When you†re not cooking, the power used to maintain essential functions is minimal, saving you money on electricity bills.
Deodorization
The Deodorization setting forces air out of the interior cavity, so that any lingering odors are quickly dissipated. By eliminating the smell of each dish immediately your food will always taste fresh and delicious.
Specifications
Power Source  220V / 60Hz



Dimensions (WxHxD)  

489 x 275 x 374mm
Type
Product Type  Solo


Installation Type  

Freestanding
Materials/Finishes
Cavity Material  

Ceramic Enamel
Turntable Size288 mm


Display Type  

LED
Power/Ratings
Power Source  

220V / 60Hz
Output Power (Microwave)  

750 W
Power Consumption (Microwave)  1200 W


Power Level  

6
Features
Defrost (Auto / Power / Sensor)  

Quick
Language Option  No


Others  

No
Accessories
Steam Clean Accessory  

No
Built-in Kit (Trim Kits)  

No
Quick Guide Label  Yes


Others  

No
Weights/Dimensions
Cavity (WxHxD)  

330x211x324 mm
Outside (WxHxD)  

489x275x374 mm
Shipping (WxHxD)  

552x326x423 mm
Weight (Shipping)  

13.5 kg
Here at Affordahome, we believe that every Filipino deserves a beautiful home. Because we understand that every home has different needs, we create innovative, multi-functional furniture and space-saving solutions that are suitable for every setting.Our commitment to provide only the best and on-trend products at the most affordable cost have made us the top supplier to the biggest malls and leading department stores in the country. Build your dream home with Affordahome!